Upcoming events
Next concerts
Season 2018-2019
Place: Euskalduna Palace
Erik Nielsen, director
Wolfgang Amadeus Mozart (1756 – 1791): Don Giovanni, Obertura K. 527
Richard Strauss (1770 – 1827): Don Quijote, Variaciones fantásticas sobre un tema de carácter caballeresco Op. 35
Introducción: Don Quijote pierde la razón al leer novelas de caballería y decide partir él mismo en campaña
Tema: Don Quijote, el Caballero de la triste figura y su escudero Sancho Panza
Variación I: Salida a caballo de la extraña pareja bajo la bandera de Dulcinea del Toboso y aventura con los molinos de viento
Variación II: Victorioso combate contra los ejércitos del Emperador Alifanfaron
Variación III: Diálogo entre el Caballero y su escudero: reivindicaciones, preguntas y refranes de Sancho; consejos, apaciguamientos y promesas de Don Quijote
Variación IV: Desventura de una procesión de penitentes
Variación V: Don quijote vela las armas; dulces expansiones ante el pensamiento de la lejana Dulcinea
Variación VI: Encuentro de una campesina que Sancho describe a su Señor como una metamorfosis de Dulcinea
Variación VII: Cabalgada por los aires
Variación VIII: Desgraciada travesía sobre la barca encantada (ritmo de barcarola)
Variación IX: Combate contra los pretendidos magos, dos monjes benedictinos que van montados sobre sus mulas
Variación X: Gran y singular combate contra el Caballero de la Blanca Luna. Don Quijote, abatido, se despide de las armas, decidiendo convertirse en pastor y volver a casa
Finale: Vuelto a la cordura, Don Quijote vive sus últimos días dedicado a la contemplación; su muerte
Guillermo Pastrana, violonchelo
Helmut Lachenmann (1935): Marche fatale *
Heinrich Marschner (1795 – 1861): Der Vampyr, obertura **
Charles Gounod (1818 – 1893): Fausto, música de ballet
I. Dance of the Nubian Slaves: Mouvement de Valse
II. Antique dance: Allegretto
III. Dance of the Trojan Maidens: Moderato con moto
IV. Mirror dance: Allegretto
V. Dance of the Phryne: Allegro vivo
Engelbert Humperdinck (1854 – 1921): Hansel and Gretel, Cabalgata de las brujas** y Pantomima del sueño
* Estreno en España
** Primera vez por la BOS
Buy tickets
Season 2018-2019
Place: Euskalduna Palace
G. Ligeti: Atmosphères
R. Strauss: Burlesque, para piano y orquesta
R. Strauss: Also sprach Zarathustra
Josu de Solaun, piano
Christoph König, director
Buy tickets
Season 2018-2019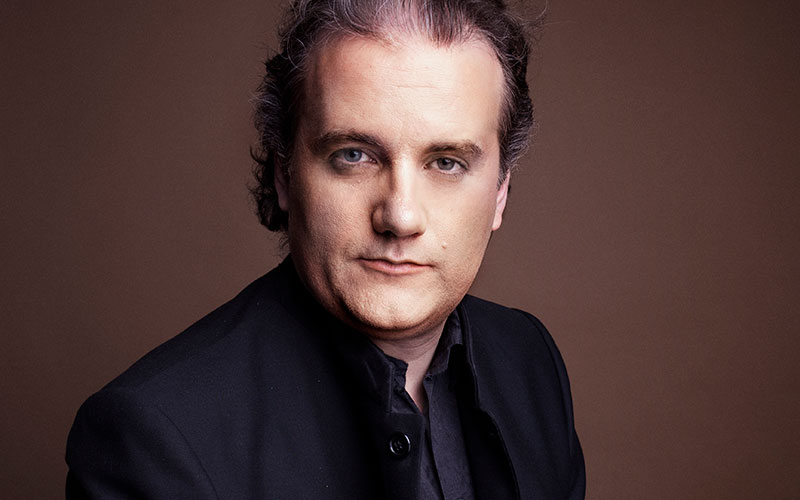 Place: Euskalduna Palace
D. Shostakovich: Quinteto con piano, op. 57
R. Schumann: Quinteto con piano, op. 44
Josu de Solaun, piano
Cuarteto de cuerda BOS
Buy tickets
Symphonic Concerts
Season 2018-2019
Place: Euskalduna Palace
Erik Nielsen, director
Wolfgang Amadeus Mozart (1756 – 1791): Don Giovanni, Obertura K. 527
Richard Strauss (1770 – 1827): Don Quijote, Variaciones fantásticas sobre un tema de carácter caballeresco Op. 35
Introducción: Don Quijote pierde la razón al leer novelas de caballería y decide partir él mismo en campaña
Tema: Don Quijote, el Caballero de la triste figura y su escudero Sancho Panza
Variación I: Salida a caballo de la extraña pareja bajo la bandera de Dulcinea del Toboso y aventura con los molinos de viento
Variación II: Victorioso combate contra los ejércitos del Emperador Alifanfaron
Variación III: Diálogo entre el Caballero y su escudero: reivindicaciones, preguntas y refranes de Sancho; consejos, apaciguamientos y promesas de Don Quijote
Variación IV: Desventura de una procesión de penitentes
Variación V: Don quijote vela las armas; dulces expansiones ante el pensamiento de la lejana Dulcinea
Variación VI: Encuentro de una campesina que Sancho describe a su Señor como una metamorfosis de Dulcinea
Variación VII: Cabalgada por los aires
Variación VIII: Desgraciada travesía sobre la barca encantada (ritmo de barcarola)
Variación IX: Combate contra los pretendidos magos, dos monjes benedictinos que van montados sobre sus mulas
Variación X: Gran y singular combate contra el Caballero de la Blanca Luna. Don Quijote, abatido, se despide de las armas, decidiendo convertirse en pastor y volver a casa
Finale: Vuelto a la cordura, Don Quijote vive sus últimos días dedicado a la contemplación; su muerte
Guillermo Pastrana, violonchelo
Helmut Lachenmann (1935): Marche fatale *
Heinrich Marschner (1795 – 1861): Der Vampyr, obertura **
Charles Gounod (1818 – 1893): Fausto, música de ballet
I. Dance of the Nubian Slaves: Mouvement de Valse
II. Antique dance: Allegretto
III. Dance of the Trojan Maidens: Moderato con moto
IV. Mirror dance: Allegretto
V. Dance of the Phryne: Allegro vivo
Engelbert Humperdinck (1854 – 1921): Hansel and Gretel, Cabalgata de las brujas** y Pantomima del sueño
* Estreno en España
** Primera vez por la BOS
Buy tickets
Season 2018-2019
Place: Euskalduna Palace
G. Ligeti: Atmosphères
R. Strauss: Burlesque, para piano y orquesta
R. Strauss: Also sprach Zarathustra
Josu de Solaun, piano
Christoph König, director
Buy tickets
Season 2018-2019
Place: Euskalduna Palace
E. Lalo: Le roi d'Ys, obertura
B. Britten: Concierto para violín y orquesta, op. 15
R. Schumann: Sinfonía nº 3 en Mi bemol mayor, op. 97
Baiba Skride, violín
Erik Nielsen, director
Buy tickets
Chamber Concerts
Season 2018-2019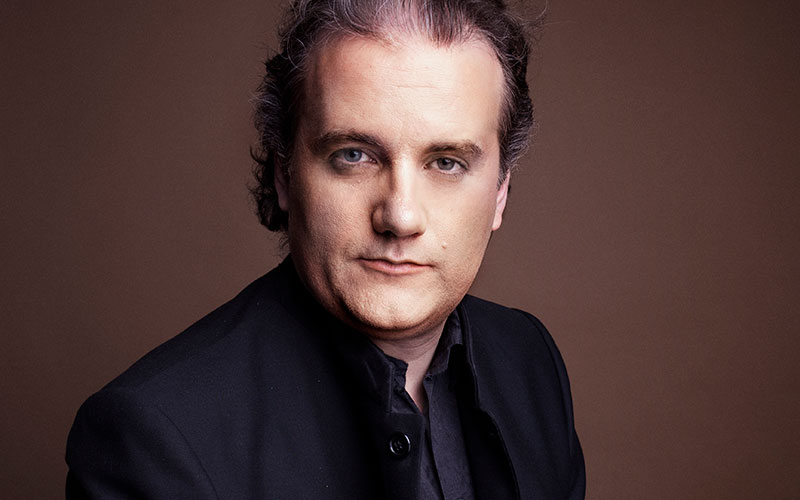 Place: Euskalduna Palace
D. Shostakovich: Quinteto con piano, op. 57
R. Schumann: Quinteto con piano, op. 44
Josu de Solaun, piano
Cuarteto de cuerda BOS
Buy tickets
Season 2018-2019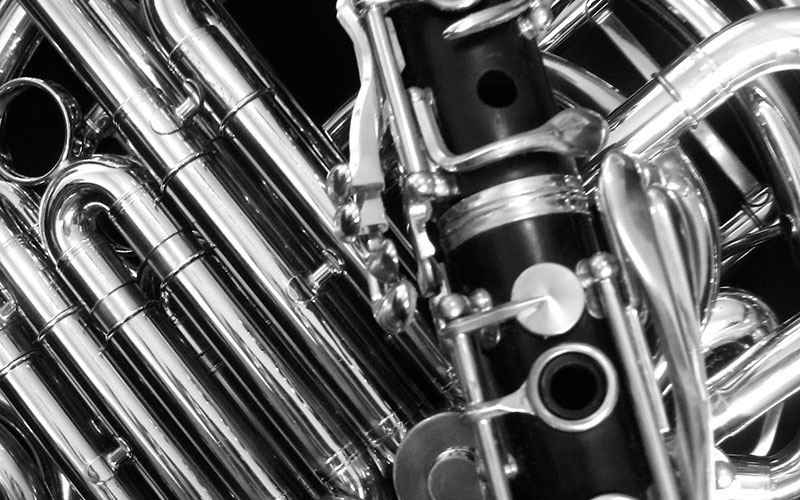 Place: Euskalduna Palace
B. Martinu: Trío en Fa mayor H. 300
Trío de flauta, violonchelo y piano BOS
W.A. Mozart: Gran Partita
Grupo de viento BOS
Erik Nielsen, director
Buy tickets
Season 2018-2019
Place: Euskalduna Palace
L. Boccherini: Quinteto para cuerdasy guitarra en Re mayor
F. Mendelssohn: Octeto para cuerdas op. 20
Grupo de cuerda y guitarra BOS 
Buy tickets
Extraordinary
Season 2018-2019
Place: Euskalduna Palace
Extraordinary concert
:
MARIA JOÃO PIRES
The BOS is presenting Maria João Pires, a living legend of the piano, in an extraordinary recital that will take place on Thursday the 7th of February. The legendary pianist has refocused her career by considerably reducing the number of concerts that she gives, so that each recital is a genuine event. Eloquence, sweetness, refinement, and rebelliousness are just some of the words used to describe her style during a long career that has placed her in the group selected as being among the most admired pianists of the 20th and 21st centuries. The programme includes her two great passions: Mozart and Chopin's Nocturnes, a repertoire in which her versions are considered to be a definitive benchmark.
Maria João Pires
EXTRAORDINARY RECITAL, NOT PART OF REGULAR SEASON
7 February 2019
Auditorium 7:30pm
Tickets starting at €32

Program
W.A. Mozart, Sonatas
F. Chopin, Nocturnes
Buy tickets
Tours
Season 2018-2019
Place: Royal Opera House Muscat (Omán)
En enero de 2019 viajaremos a Omán para participar en dos funciones de la ópera "Madama Butterfly" en la producción del Festival Castell de Perelada. Este viaje posibilitará la presencia de dos orquestas  sinfónicas invitadas en nuestra temporada.
Madama Butterfly, una de las grandes obras maestras de Giacomo Puccini, considerada una de las diez mejores óperas del mundo. La dirección de escena para esta coproducción entre Festival Castell Peralada y Deutsche Oper Rhein, es de Joan Antón Rechi y el elenco estelar incluye a María José Siri en el papel principal; Roberto Aronica como el teniente Pinkerton; George Gagnidze como Sharpless y Veronica Simeoni como Suzuki. La Bilbao Orkestra Sinfonikoa y el Coro Intermezzo / Intermezzo Coros a la Carta están dirigidos por el brillante carismático, Marco Armiliato, uno de los más grandes directores en la actualidad.
See more
Presentación de la temporada 18-19 de la Bilbao Orkestra Sinfonikoa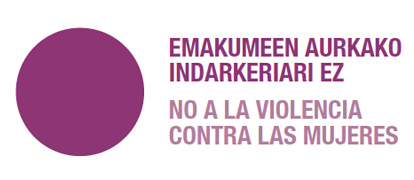 Calendar of Events
---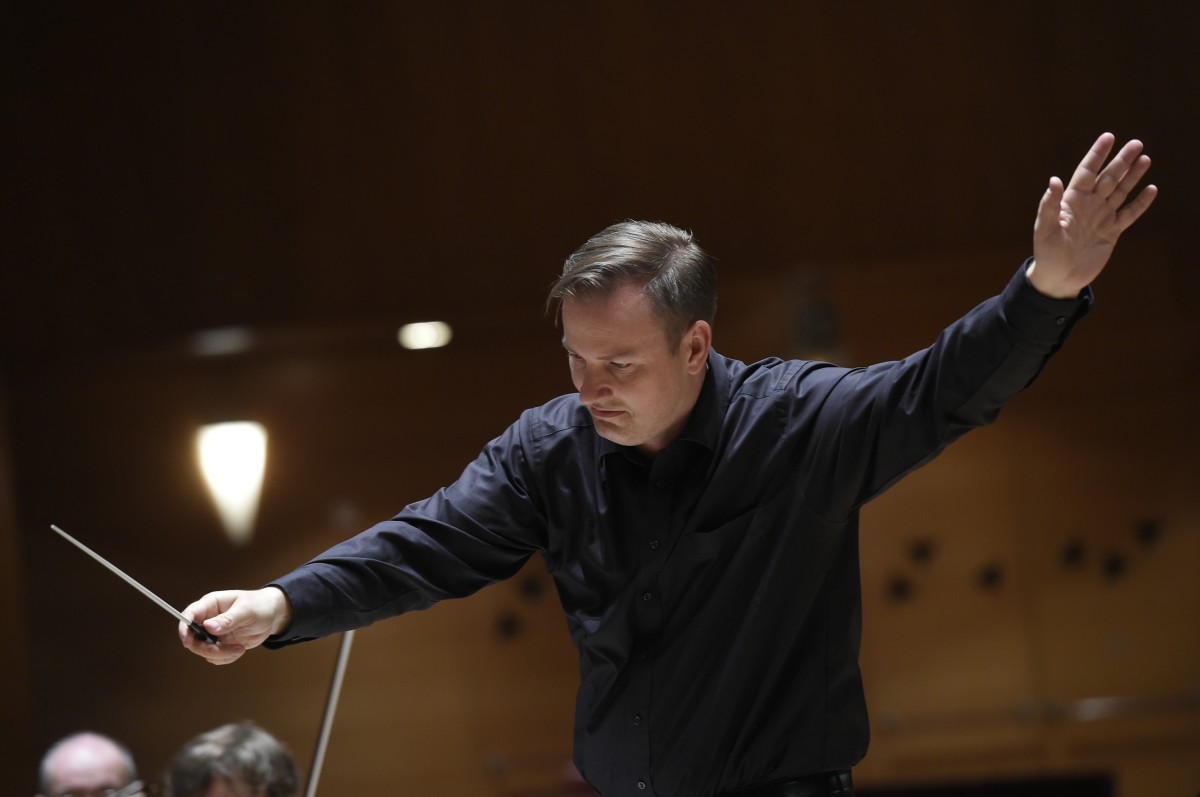 LA BOS INTERPRETA ESTA SEMANA LA "OBRA PERDIDA" DE IGOR STRAVINSKY
La BOS interpreta la composición orquestal 'Canto fúnebre' que el genio ruso escribió en 1908. Perdida durante la Revolución rusa y encontrada en 2015 el Conservatorio de San Petersburgo. Este jueves y viernes, dentro del programa nº 15 de nuestra Temporada Sinfónica, la BOS va a interpretar "Canto fúnebre". La obra que el compositor ruso … Continue reading "LA BOS INTERPRETA ESTA SEMANA LA "OBRA PERDIDA" DE IGOR STRAVINSKY"
Read more
Enjoy all the benefits of BOS