BOS 7
Christmas Concert. Initiation ticket
Puccini: Preludio Sinfonico (10')
Respighi: Rossiniana (25')
Puccini: Messa di Gloria (48')
---
Coral de Bilbao (Enrique Azurza, director)
Aquiles Machado, tenor
Rubén Amoretti, bajo
Karen Kamensek, directora
DATES
22

December 2016       Euskalduna Palace      19:30 h. Buy Tickets

23

December 2016       Euskalduna Palace      19:30 h. Buy Tickets
Meet here all the advantages of being BOS subscriber
KAREN KAMENSEK
Directora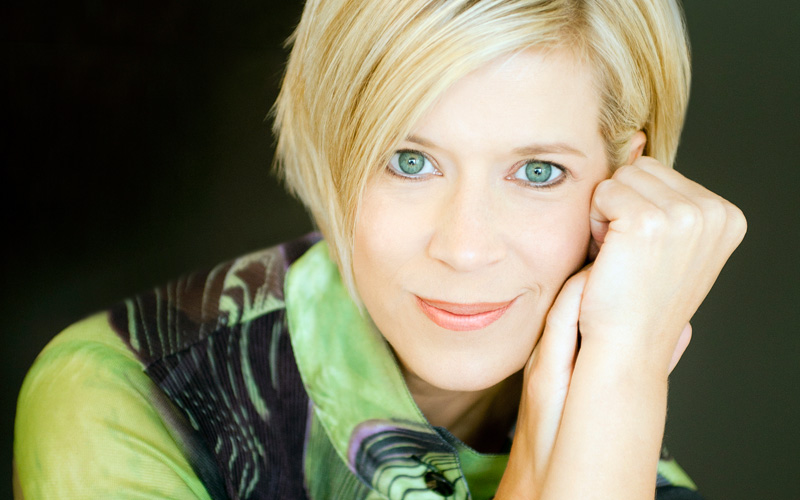 Conductor Karen Kamensek impressive repertoire spans from iconic staples of the classical canon to compositions by the masters of today.
Ms. Kamensek currently serves as the Music Director and Chief Conductor of the Staatsoper Hannover, a position she has held since 2011.
Ms. Kamensek has appeared as a guest conductor with many orchestras worldwide, including the Bruckner Orchester Linz, Malaysian Philharmonic Orchestra, Odense Symphony Orchestra, Orchestre de Chambre de Lausanne, Orchestre National Bordeaux Aquitaine, Orchestra of the MDR Sinfonieorchester Leipzig, Orchestre Philharmonique de Marseille, ORF Radio-Symphonieorchester Wien, Phillharmoniker Hamburger, Philharmonisches Staatsorchester Halle, San Antonio Symphony, Sinfonieorchester Basel, and the Symphony Silicon Valley.
Frequently in demand with many opera companies she has led productions at the Deutsche Oper Berlin, Frankfurt Opera, New York City Opera, Opera Australia, Royal Danish Theatre, San Diego Opera, San Francisco Opera, Volksoper Wien, and the English National Opera among many others.
Ms. Kamensek has worked with many renowned singers, including René Barbera, Joseph Calleja, Michèle Crider, Franz Grundheber, Brandon Jovanovich, Torsten Kerl, Lise Lindstrom, George Petean, Deborah Polaski, Stuart Skelton and Klaus Florian Vogt. She has led performances featuring instrumentalists such as Michael Barenboim, Gautier Capuçon, Renaud Capuçon, Ilya Gringolts, Lynn Harrell, Louis Lortie, Olli Mustonen, and Benjamin Schmid.
RUBÉN AMORETTI
Barítono
Rubén Amoretti posee una amplia y versátil voz de bajo con un brillante y precioso timbre. La combinación de su estilo de canto y musicalidad, unido a su presencia escénica y cualidades teatrales, le permite encarnar con garantías de éxito una gran variedad de caracteres.
Nacido en Burgos; se traslada a Suiza, donde estudia con el tenor Nicolai Gedda y en el Conservatorio de Ginebra. Perfecciona con el tenor Carlos Montané en la Universidad de Indiana, Estados Unidos, y debuta en I pagliacci. Desde entonces ha cantado en algunos de los teatros y auditorios más importantes de Europa y América, como París, Zurich, Laussane, Lucerna, Venezia, Nápoles, Palermo, Madrid, Praga o Ciudad de México.
Ha trabajado con directores como Rafael Frühbeck de Burgos, Nikolaus Harnoncourt, Anton Guadagno, Pinchas Steinberg, Nello Santi y Bruno Bartoletti, entre otros. En las últimas temporadas merecen un lugar destacado su Escamillo en Nápoles con Zubin Mehta, Faust en Las Palmas de Gran Canaria o su presentación en el Metropolitan de New York con L´Italiana in Algeri en octubre de 2016.
Rubén Amoretti cantó el Requiem de Verdi con la Orquesta Sinfónica de Bilbao en 2013 bajo la dirección de Óliver Díaz.
SOCIEDAD CORAL DE BILBAO BILBOKO KORAL ELKARTEA
ENRIQUE AZURZA: Director
La Sociedad Coral de Bilbao-Bilboko Koral Elkartea se fundó en 1886 para el desarrollo de la música en general y de la coral en particular. A lo largo de más de ciento treinta años ha sumado éxitos, galardones y un gran prestigio basado en el trabajo de miles de coralistas que han hecho del canto coral su razón de ser.
Entre los maestros que han dirigido sus coros desde sus comienzos están Zabala, Valle, Guridi, Inchausti, Urrengoechea, Olaizola, Arana, Frühbeck de Burgos, Cordero, Ruiz Laorden, Ezkurra, Sierra, Moreno, Cabero y Julio Gergely. En abril de 2016 Enrique Azurza asume la dirección. La lista de orquestas y directores con los que ha trabajado es amplísima, destacando su continua relación con la BOS.
El coro tiene previsto afrontar nuevos retos como la grabación de bandas sonoras, ampliación del repertorio y colaboración con otras disciplinas artísticas.
La Sociedad Coral de Bilbao ha sido reconocida con la Medalla de Oro en las Bellas Artes, la Medalla de Honor de la Real Academia de las Bellas Artes de San Fernando y la Medalla de Oro de la Villa de Bilbao entre otros galardones.

Calendar of Events
---